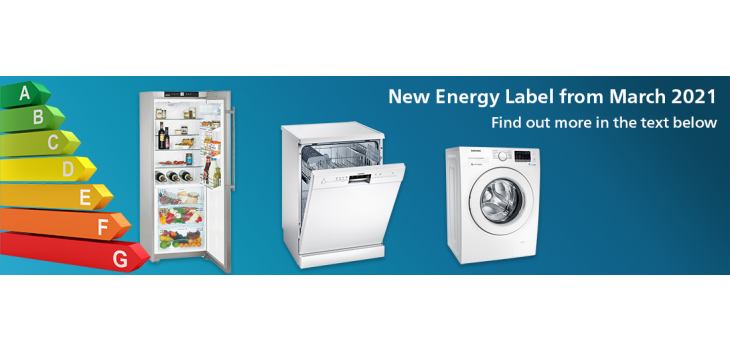 By maike.hepp
Published 2 years ago
The European Commission has adopted revisions to several energy efficiency regulations. This includes a revised look for the well-known energy label and a tightening of the energy efficiency requirements.
The new energy labels will come into effect and into shops from 1 March 2021 for the following products:
TVs (updated) and monitors (new)
Dishwashers (updated)
Refrigerators and freezers (incl. wine refrigerators, minibars) (updated)
Washing machines and washer-driers (not tumble driers) (updated)
Commercial refrigerators with a direct sales function (new)
Lighting products (lamps updated, luminaires new, from 1 September 2021)
Read more about the design of the new label and the future requirements for energy efficiency, resource efficiency and repairability here.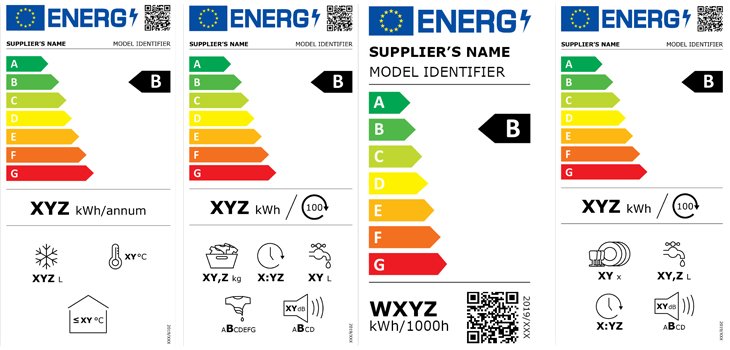 Picture: The design of the new energy labels, re-scaled to a A-G scale.